Butterflies
Idlewild Butterfly Farm specializes in producing farm-raised butterflies native to the eastern United States. Our staff is led by degreed entomologists whose methodical butterfly rearing techniques produce beautiful and healthy butterflies that can be safely released to join native butterfly populations.
Since our butterflies are regional natives they can be released into your local environment, making them ideal for home and classroom education, releases at special events, and butterfly exhibits. Guests will enjoy spotting a diversity of familiar butterflies such as monarchs, swallowtails, painted ladies, and many others.
Why butterflies?
The butterfly is a widely beloved insect that not only enriches our lives with beauty but serves a valuable ecological role as a pollinator of plants and flowers. The metamorphosis life cycle of the butterfly is one of biology's most captivating mysteries, inspiring everything from fine art to children's books and songs.
We farm butterflies to bring this beloved insect into people's lives through intimate first-hand encounters, educational experiences, and stunning butterfly releases.
Butterfly Life Cycle Kits
Experience the amazing transformation of the butterfly with one of our butterfly life cycle kits! Hatch your own butterfly at home with one of our beginner-friendly chrysalis adoptions or witness the full caterpillar-to-butterfly life cycle with a complete metamorphosis kit.
Butterfly kits are available in-store during butterfly season (early May through late September).
Grow a butterfly garden
We also sell live plants for butterfly and pollinator gardens, including annuals, perennials, nectar flowers, and caterpillar host plants such as milkweed. You won't find these specialty plants in big box stores! Our entire floral stock is grown and cared for using biocontrol, never touched by chemical insecticides, making them 100% pollinator safe. New to butterfly gardening? Pick up one of our many instructional books or chat with our knowledgeable staff to start this rewarding and eco-friendly hobby!
Plants are available Spring and early Summer.
Butterfly Releases
A butterfly release can make any event memorable. Our butterflies are all regional natives that can thrive in your local environment. Add butterflies to any occasion: weddings, memorials, corporate events, and much more! Our butterflies can be shipped for next-day delivery throughout the continental United States.
Butterflies for release are available during butterfly season (early May through late September).
Buying Butterflies for release
Our butterflies: things to know
We raise butterflies native to the eastern United States. Our butterflies are seasonally available, typically from early May through late September.
Butterflies can only fly when temperatures are stable and above 55°F and butterflies will not fly in rain or severe weather. Check your local long-term forecast when purchasing butterflies.
For animal welfare reasons we do not sell butterflies out of season. This includes butterflies for release and all butterfly life cycle kits. We care for deeply for our livestock and we thank you for caring too!
Can I purchase butterflies online through your website?
Please call us to initiate your order. A member of our staff will be delighted to assist you.
For animal welfare reasons we do not sell butterflies through automated online purchase. We value both the welfare of our butterflies and the connection with our clients and this personalized process helps us meet your needs!
Shipping & fulfillment
Our butterflies can be safely shipped throughout the continental United States. To ensure safe and lively delivery shipping is done via next day delivery in a insulated and cooled box. Shipping and handling fees will be applied to your butterfly order.
Local to our area? You can pick up your butterflies on-site during our business hours!
Refunds & replacements
We guarantee that butterflies, pupae, caterpillars, and all other live insects are lively and beautiful upon departure from our facility. Since insect care is out of our control all live insect and butterfly sales are final. Please contact us on the day of receipt if there are any issues with your order.
Step 1: select your butterflies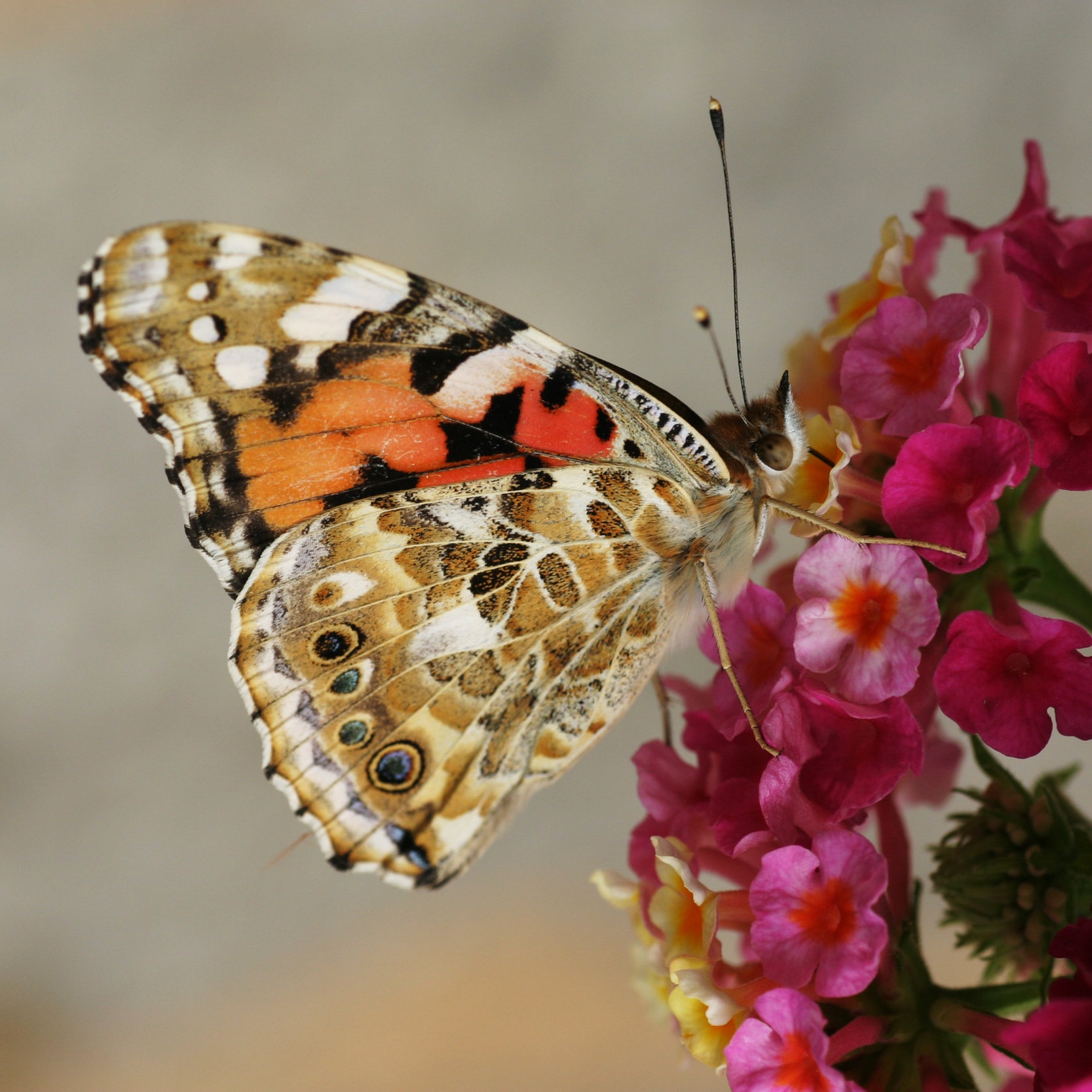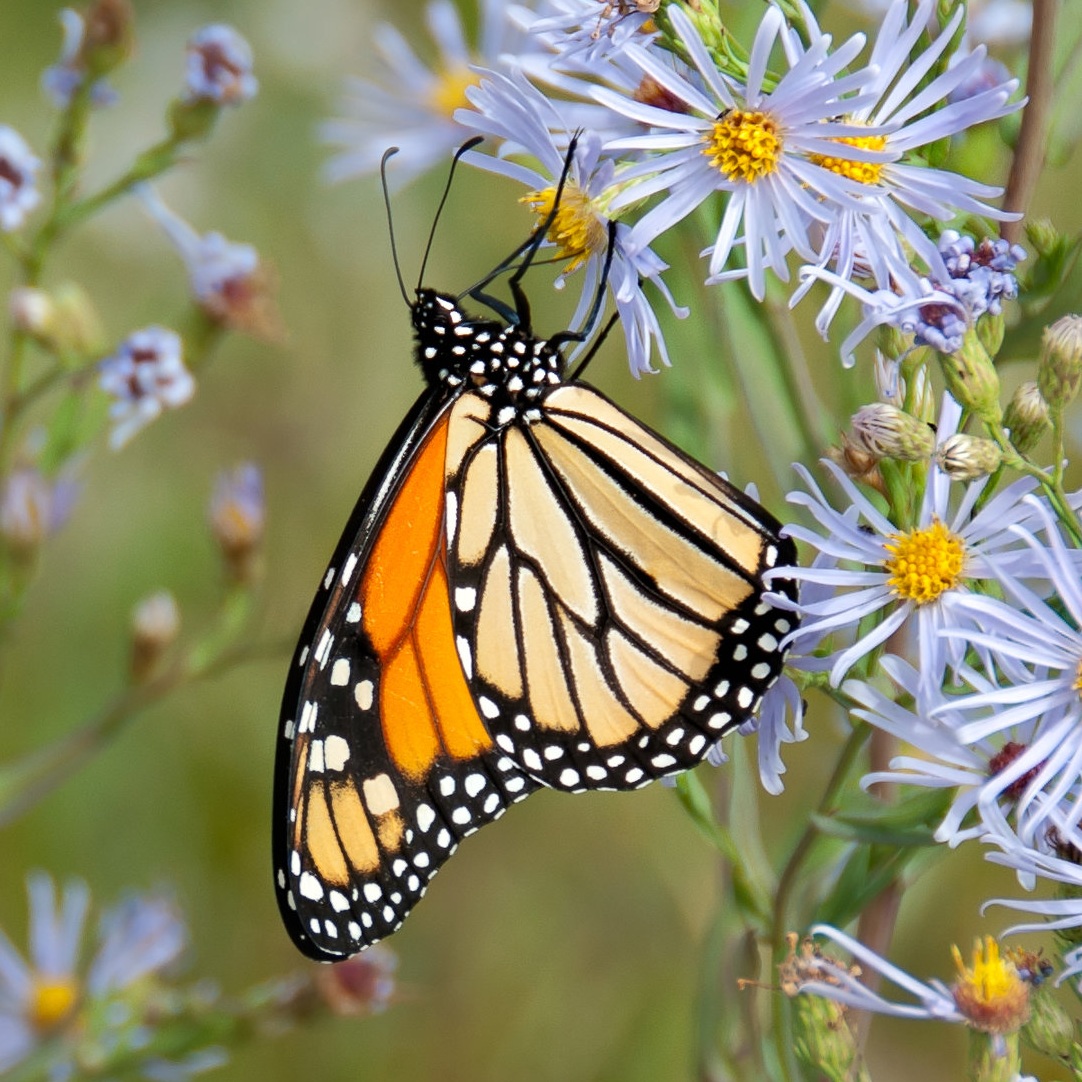 Mixed Butterflies: $96 / dozen
Our most popular package! We'll create a multi-species mixture of both large and small butterflies. New to butterfly releases or just want some variety? We highly recommend this package! Butterflies shown are examples only. Included species will vary by availability. Want specific butterflies? Check out our single-species options.
Painted Ladies: $84 / dozen
Butterflies for a budget! Dainty butterflies with varicolored wing pattern and energetic flight. Our recommendation for a butterfly release on a budget.
Monarch Butterflies: $102 / dozen
Instantly recognizable and incredibly popular butterflies! Amaze your guests and support these widely beloved migratory butterflies! Monarchs are large and sturdy butterflies that do especially well in envelopes.
Swallowtail Butterflies: $141 / dozen
Elegant specialty butterflies. These large butterflies with elegant tails on the hind wings make stunning accents to releases and exhibits.
Butterflies in Bulk: message for bulk pricing (100+ butterflies)
Great for corporate events, butterfly exhibits, and fantasy weddings!
Step 2: Select your enclosure
Mesh Release Enclosure: +$15.00
Made of mesh and memory wire these conventional butterfly release pop-ups also provide visibility and ventilation. Made of white mesh and white satin ribbon.
release Envelopes: +$0.50 Ea.
Handing out enveloped butterflies to special guests is a great way to involve the ones closest to you in your ceremony. Simply unfold the envelope to release your live butterfly!
Default color is white but can be customized to a color of your choice for an additional fee.
Step 3: Ordering
Once you've determined the butterflies you'd like and the method of release, it's time to order.
Please submit inquiries or place orders by phone at (502) 384-8953 (Tuesday-Saturday 10:00 - 5:00 EST).
Step 4: Releasing
Fulfillment: Pick Up
If you are local to the Louisville area, you can pick up your butterflies in-store at no charge. We recommend picking up your butterflies the same day as your release, and no later than the day before your release.
Fulfillment: Shipping
Butterflies will be shipped to you overnight in an insulated and cooled box. Butterflies are shipped in small glassine envelopes and must be transferred from the envelopes to the release enclosure. Follow instructions included with your shipment.
Pre-Flight Checklist
Check your weather forecast. Butterflies can only fly when temperatures are stable at 55F or above. Butterflies cannot fly in rain or severe weather.

Warm up. Allow your butterflies 10-15 minutes at ambient temperature to warm up for flight.

Display. You may wish to display your butterflies prior to release. Keep the butterflies shaded or they may become excitable.

Release. Simply open the enclosure or open your envelopes to release!
Interested in Buying Butterflies?
Thank you for your interest in buying butterflies from Idlewild Butterfly Farm! Please fill out this form to begin the ordering process, or call (502) 384-8953.
This form is for inquiries only and does not guarantee receipt of live butterflies. Please call (502) 384-8953 during our business hours if you need immediate service.